Program Yourself for Success Using The Fastest, Most Effective, and Trusted Subliminal Audio Available Online…
23,562 people from 33 countries around the world have changed their lives with Speedzen's AudioWeave™ subliminal technology.
So you can rest assured that your life will transform, faster than you ever dreamed, even if other subliminal MP3s have failed you in the past!
Keep reading to learn why more and more people are choosing Speedzen, and…
Learn how to claim your free copy of our Unstoppable Confidence subliminal session…
---
"I haven't felt this good in over 40 years…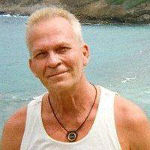 Bryan A.
Surrey, BC
"Since using your Unstoppable Confidence subliminal I haven't felt this good in over 40 years. I have accomplished more in this 6 month period than in the past 20 years of my life. My learning, growth and excitement about life has grown.
"I have tried many other subliminal companies and they never got me as clear and ready to deal with life. The way you have structured these subliminals is interesting and it works.
"Thank you."
---
It doesn't matter whether you want to…
Feel more confident on the job, in social situations, or around members of the opposite sex.
Make more money than you ever dreamed.
Finally eliminate a bad habit once and for all.
Lose weight, feel motivated to exercise, or easily stick to a new diet… all without 'willpower'.
Learn faster, read faster, or improve your overall brain power.
Master the law of attraction and manifest the lifestyle you truly desire.
Or simply improve your general health and wellness…
…Now, you can effortlessly program your subconscious mind to automatically 'lock on' to your goal… like a success-seeking missile… with any one of our subliminal MP3s.
---
"I've stopped worrying about what others are thinking…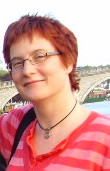 Nadia B.
London, UK
"I am most impressed with Speedzen, especially Unstoppable Confidence which has really changed my attitude and relationships to people and my approach to learning.
"I was simply overwhelmed with the idea of studying a completely new subject (thinking that 'I'm not good enough').
"It didn't take long at all (only 2-3 sessions) to break away from these outdated negative thoughts (eg fear of failure), I was really amazed at how quickly this subliminal started to work!
"Now I feel so much more comfortable with my pace of learning and have stopped worrying about what others are thinking. Generally, I just feel better about myself which is a huge bonus! For anyone new to this website, this subliminal technology is really the way to go!"
---
Every Speedzen subliminal audio program uses carefully designed, high-tech music that gently lowers you into a deep, meditative trance as you listen.
What does that mean for you?
It means you will get…
Fast results.
Lasting results.
And all the benefits of meditation training…
…In minutes instead of years: elevated moods, lower blood pressure, freedom from anxiety, improved mental focus, and increased immune function just to name a few…
But, you really must experience it to believe it.
So we've prepared the quick demo video for you to try right now.
It's easy…
Just put on your headphones and press play on the video below.
After only 3 minutes, you might find yourself feeling so refreshed and focused that you will swear you've just woken up from a quick, rejuvenating power nap…
And… if you enjoyed that, you're going to love this…
Because…
Right now…
You Can Grab the Full-Length 'Unstoppable Confidence' Subliminal Session… For Free!
If you already own any of our full-length audio sessions, then you know what a great investment they are… in yourself and in your success.
But if you've just discovered our website, we'll understand if you're still a bit skeptical.
So we're going to let you try our most popular, top-selling classic subliminal session… absolutely free.
We're going to GUARANTEE your happiness, so you don't risk a penny.
And we're so sure you'll be happy with your results that we're taking all the risk…
…and letting you download this full, 1-hour long, subliminal session for free, right now.
Just enter your email address in the box below and we'll rush your free MP3 copy of Unstoppable Confidence – straight to your email inbox – right now…
---
---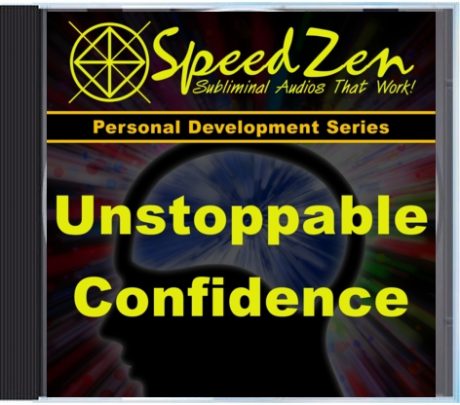 This classic version of our Unstoppable Confidence session used to sell for $19.95 as an MP3 download in the Speedzen store.
And the CD version is still available on Amazon for $24.95.
But if you sign up today, you don't have to pay a cent.
You'll get the full subliminal session for free, delivered right to your email inbox, right after you confirm your subscription to my newsletter above.
And… as a Speedzen newsletter subscriber, you'll also get exclusive deals and early access to new products, not available to the general public.
Your email address will never be shared or sold, and you can easily unsubscribe at any time if you ever decide you no longer wish to receive exclusive updates and discounts from me, Jason Lynch, the founder and creator of Speedzen Subliminals.
Now…
Just imagine how much closer you can be to achieving your goals.
With no dangerous side-effects, you can relax and watch as your negative beliefs and bad habits suddenly fade away… to the point where you feel energized and motivated to continue improving yourself and your life…
…every single day…
It's all so simple, you'll be amazed…
…But it's also so powerful, you'll never look at personal development the "old way" again.
Simple. Easy. Transform your subconscious mind into a success-seeking missile almost overnight.
But you gotta try it now to see for yourself, risk free.
Don't miss out… enter your email address above, and get started in as little as 5 minutes from now after you download your free copy of Unstoppable Confidence now.
---
"…Subtle but powerful"
"Your free demo works wonders. I played it at night during sleep and I started to feel a difference after 3 days.
"My attitude changed from a more pessimistic view on the world to a more positive attitude. I started to smile a bit more spontaneously and just felt good about myself. Now, after 3 weeks it really payed off listening to the track.
"The effects are subtle but powerful.
"Especially when friends start to say that you are smiling a lot more than before. Thanks for helping me to get along after a very dark period in my life. :)"
Johan van Oevelen,
Belgium
---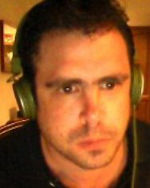 Jorge Andrés,
Ecuador
"Thank you guys for providing the free confidence demo!
"I definitely feel calmness now and have less stress. I already find myself relating more openly with people. I also think faster and feel more confident.
"It's a life changing experience."
---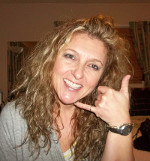 Debbie Graves,
Ontario, Canada
"Your confidence album made me immediately feel relaxed and stronger mentally.
"Only had to replay it once… Awesome!
"Looking forward to listening to more of your MP3s. Thanks!"
---