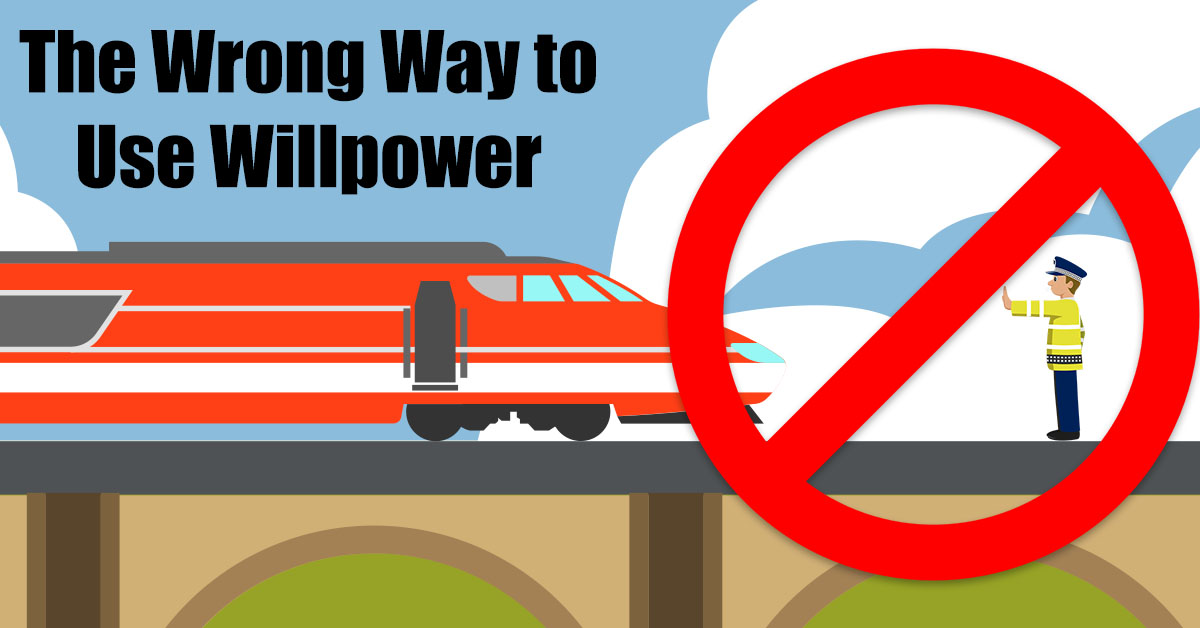 We've all been taught that we can improve our lives and achieve anything we want, if we could only get enough of that mysterious force called willpower.
Have a bad habit that's destroying your life? Stop it with willpower.

Want to quit smoking? Just stop.

Want to quit drinking? Just stop.

Want to quit eating junk food? Just stop.
As if it were that easy!
"If something isn't going right in your life, you just need to tough it out, work harder, push forward and you will succeed," we're told.
But bad habits have the momentum of a runaway train. Continue reading Why You Can't Stop Bad Habits With Willpower